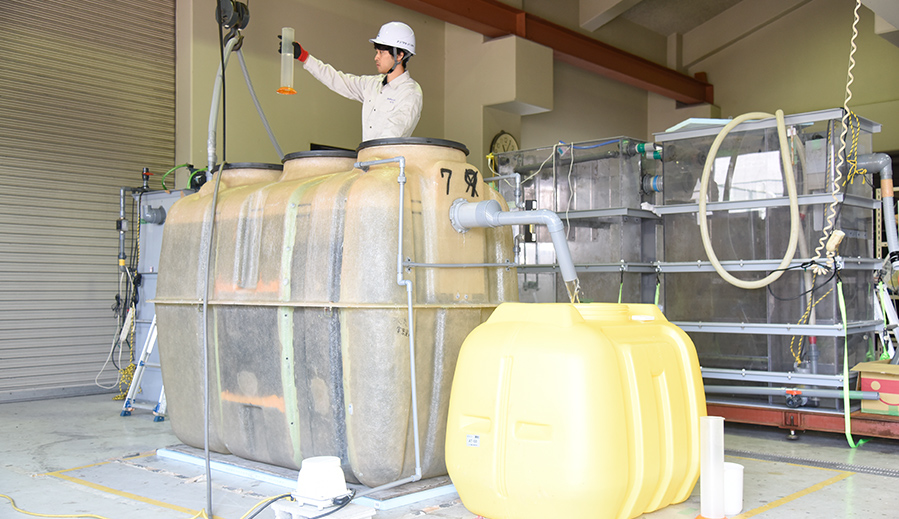 1
Outstanding wastewater treatment performance
Founded in Japan in 1961, FujiClean has over 60 years of experience developing onsite wastewater treatment system technologies. We have a fully equipped in-house laboratory where dozens of engineers conduct research, testing, and innovation, aiming for continuous improvement and creating high-performance products.
2
Onsite wastewater treatment system
"Onsite wastewater treatment" is a term that refers to a wastewater treatment system that is not connected to a municipal sewage facility. The onsite wastewater treatment system industry in Japan is steady, highly competitive, and innovative.
In Japan, where land plots are small, the tank must be lightweight and compact. Compared to the large-scale on-site construction type wastewater treatment system, less shipping and installation costs and shorter construction schedules can be expected with the FujiClean system.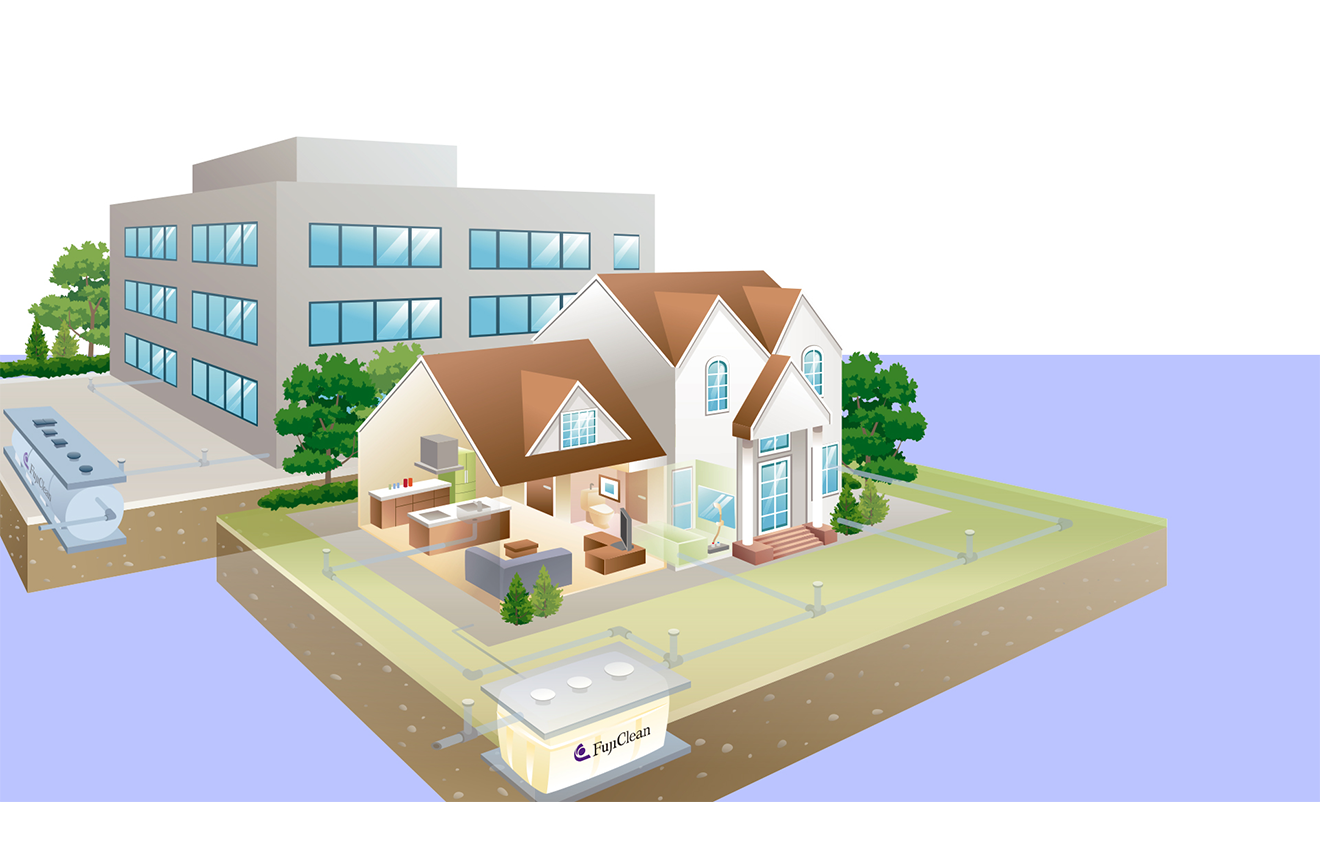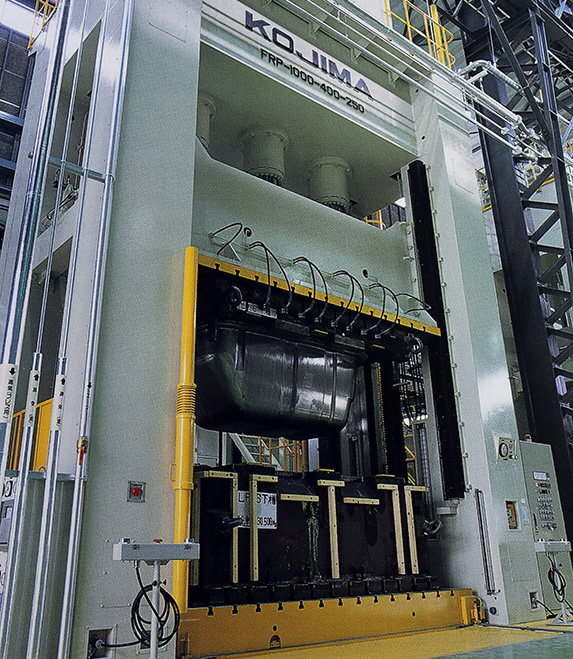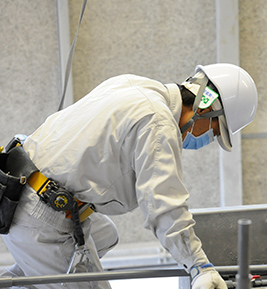 3
Factory-Manufactured type products
The FujiClean system tank is made of FRP (fiber reinforced plastic) and is manufactured at our plants that fully utilize our unique technologies. At the plant, tests and inspections are conducted at each manufacturing step to improve the product quality. These factors are why consumers select the FujiClean system. The FujiClean system incorporates unique materials and technologies, and has an outstanding cost performance in various aspects, such as the strength, weight, and size of the system.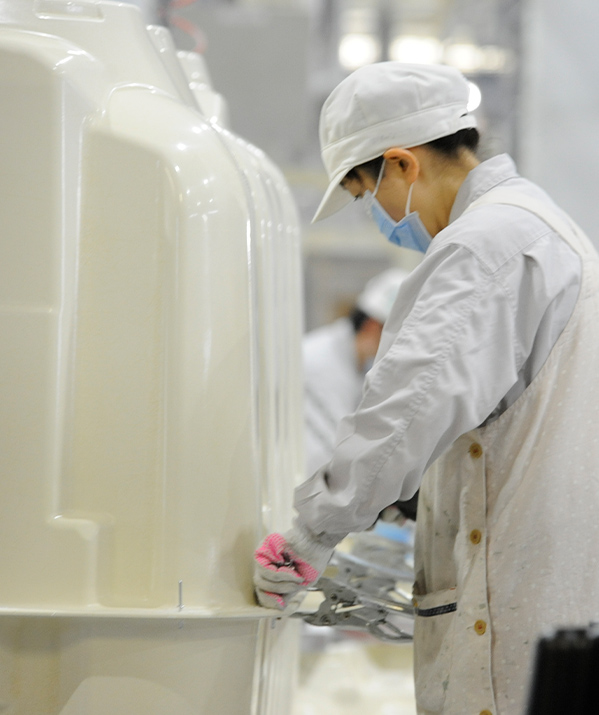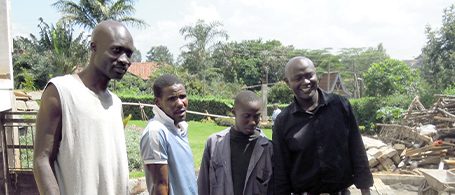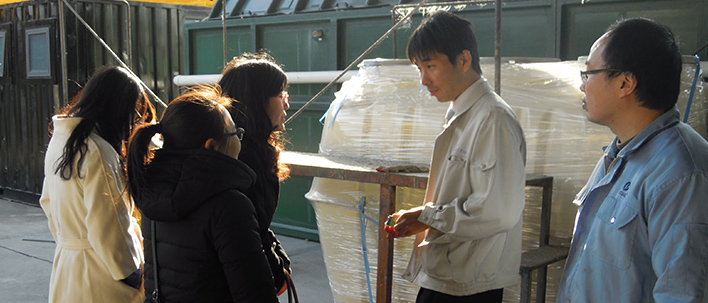 4
Reliable maintenance and support system
FujiClean has bases in Australia, the United States, and Germany. A network of distributors is established at each base, and products, installation, and maintenance services are provided through these distributors. Our distributors undergo regular training to sell, install, service, and maintain FujiClean systems. FujiClean has also established a system to support distributors when they need technical assistance.
The products manufactured with FujiClean's various technologies are installed and serviced by the distributors at each base who thoroughly understand their respective country and region. Local testimonials received by each distributor are reflected to improve FujiClean's systems and products.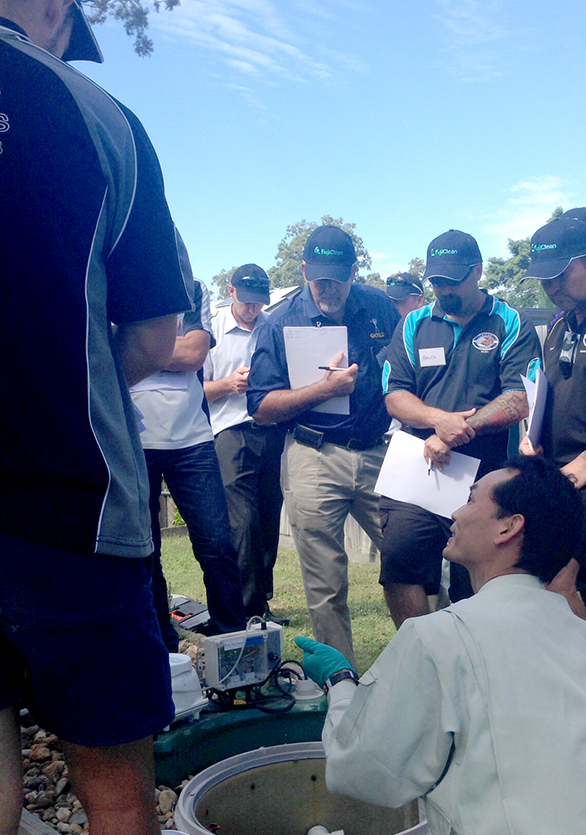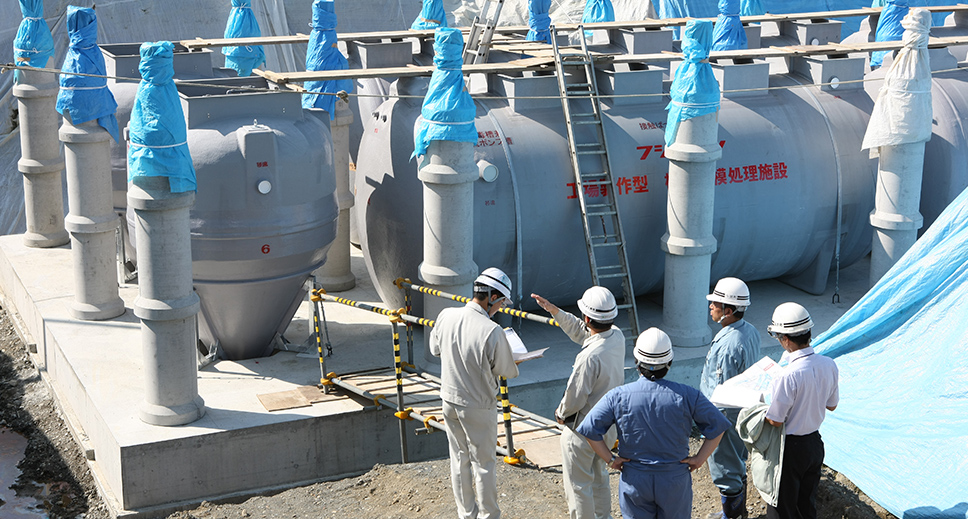 5
Achievements
FujiClean develops various onsite wastewater treatment systems and sells more than 50,000 systems each year. In Japan, we have installed more than 2,000,000 systems, and lead the industry with more than 40% of the market share.
In 2020, the uniqueness and competitive advantage of the FujiClean system were highly evaluated, and we were selected as one of the Global Niche Top 100 Companies by the Japanese government.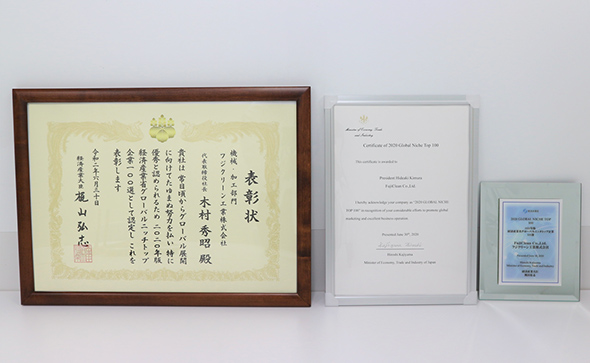 Sales Bases