United States of America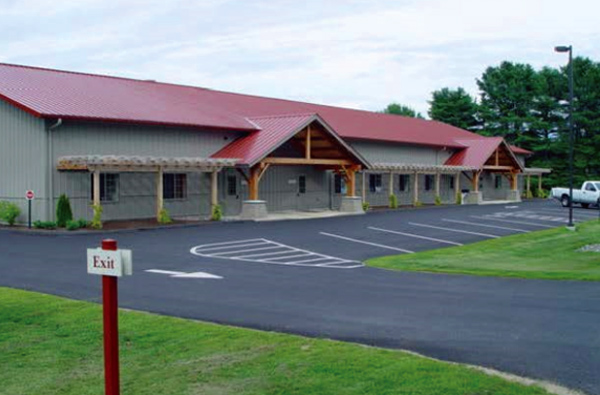 Local SubsidiaryFujiClean USA, LLC

41-2 Greenwood Road, Brunswick, Maine 04011 U.S.A
Phone: +1 207 406 2927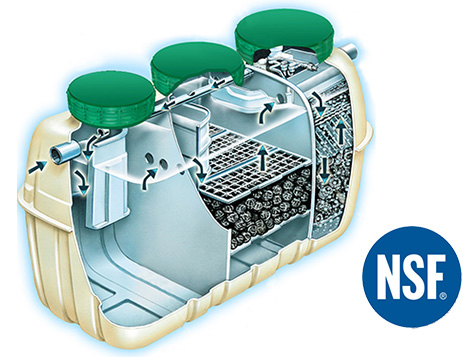 FujiClean USA, a local subsidiary, was established in Maine, USA in 2013
Acquired NSF US certification
Built sales company network covering the United States
Installation Examples
From 2016 Suffolk County, New York
Long Island Project to update to nitrogen-removal wastewater treatment systems
Many homes in the United States treat domestic wastewater with septic tanks. The treated water is absorbed into the soil on the property. Since septic tanks only separate solids from liquids, groundwater pollution is often a problem. Even in Suffolk County, New York, many homes are equipped with a septic tank. The treated water is absorbed into the soil, which in turn causes serious coastal water pollution. In 2016, the County adopted a plan to update wastewater treatment systems and tackle this coastal water pollution. FujiClean is participating in this project. FujiClean's advanced onsite treatment wastewater treatment system has been praised as a lightweight and compact wastewater treatment system with outstanding treatment functions.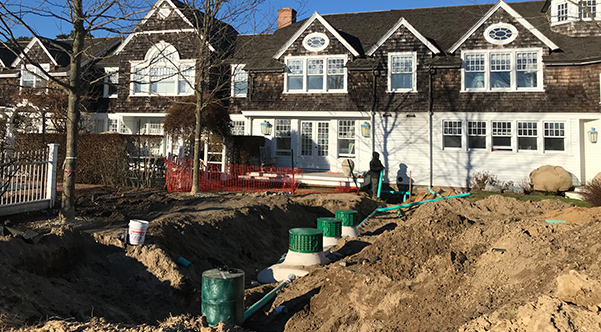 Comments from the field
After building relationships with the homeowners and commercial site managers, I have come to find that our customers are pleased with their FujiClean system because the tank is a convenient size that can fit in any environment. They appreciate that FujiClean ensures that the tanks are working efficiently, with proper maintenance and checkups. Our clients also love that the Nitrogen levels are well below the regulated number requested from the Suffolk County Water Authority. The people in Eastern Long Island are very environmentally conscious, and word about FujiClean is spreading quickly. There is a high demand for the product and a strong interest in improving the water quality for future generations.
Field Technician Vivian Ghali